Devoxx Belgium 2018
from Monday 12 November to Friday 16 November 2018.
I'm a curious and passionnate Web developer. I'm specialized in HTML, CSS and JavaScript but I also use server side technologies like node.js, PHP, Java, Neo4j, Docker...
My motivation : "To push the technology far enough to find new ways to improve user's experiences."
See also https://www.hsablonniere.com
HTTP cookies are everyhere. Not a single day without having to approve a cookie banner consent. Not so much projects without them and yet, we often don't really get how they work.
We mix-up the rules they have to follow in the browsers. We're confusing them with server side sessions. Those holes, in the giant skillset any modern developer should have, sometimes have non negligible impacts on the security of our apps and on our privacy as simple users of the Web.
In this session, we'll have a (re)discovery of HTTP cookies through examples and live demos. We'll go back to the very basics: their origins and their behaviour inside our browsers. We'll finish by talking about more recent news around cookies (SameSite, cookie prefix) and how they're used by modern Web APIs like fetch(). This talk will also be a good opportunity to talk about security, tracking and privacy in general.
Kuba Marchwicki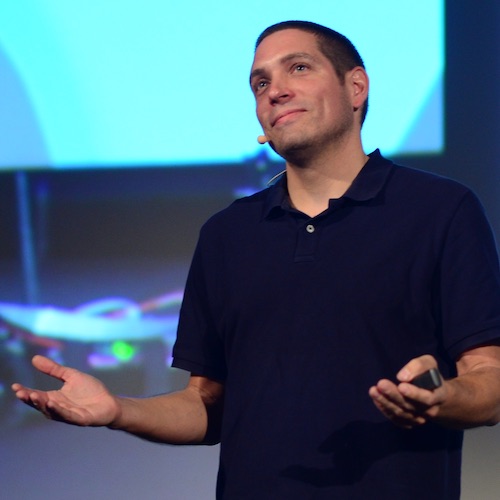 Bert Jan Schrijver (JPoint, OpenValue)
Dan Allen (OpenDevise)
"Imagine Everyone Naked"... that's the worst advice any public speaker can ever get. And that's not something we would like to talk about here, either. In this session, we aspire to make public speaking less frightening. With people involved in both technical and non-technical performances, we aim to cover three critical aspects of public speaking: up-front preparation, mitigating stress during the actual performance and actual "speaking mechanics" - with some basic tricks and tips how to sound good, breath normally etc.
If you are stressed out, whenever you think about saying anything in public, no matter if that's a conference talk or a presentation in front of a group of colleagues - this is a session for you. First-hand experience how others prepare themselves for any public appearance.
Dan Allen (OpenDevise)
Alex Soto (Red Hat)
Andres Almiray (Trivadis AG)
People often say documentation is boring. But not us!
Let's talk about documentation. How do you write it? How do you publish it? What tools do you use? What are the current trends? How do you encourage other people to participate? How can we make documentation more approachable?
Let's share ways to improve our documentation and to encourage others to love, appreciate, and value documentation as much as we do.