Devoxx Belgium 2018
from Monday 12 November to Friday 16 November 2018.
Dan is a software developer, thinker, creative, published author (Seam in Action), and internationally-recognized speaker. Dan builds movements behind software by bringing together communities of creatives to pursue ideas and solve big problems. His goal is to foster software projects that default to open and thrive on transparency.
Dan leads the Asciidoctor project, co-leads the Antora project, and promotes the JVM as a polyglot Java Champion. As one of two founders of OpenDevise, Dan works with software projects to help organizations produce documentation their users adore.
After a long conference day, you'll find Dan chatting about tech, docs, and open source with fellow community members over a Trappist beer or Kentucky bourbon.
See also https://opendevise.com
Hubert SABLONNIÈRE (Clever Cloud)
Kuba Marchwicki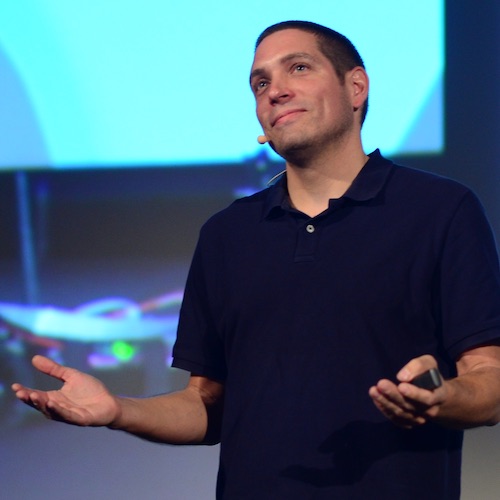 Bert Jan Schrijver (JPoint, OpenValue)
"Imagine Everyone Naked"... that's the worst advice any public speaker can ever get. And that's not something we would like to talk about here, either. In this session, we aspire to make public speaking less frightening. With people involved in both technical and non-technical performances, we aim to cover three critical aspects of public speaking: up-front preparation, mitigating stress during the actual performance and actual "speaking mechanics" - with some basic tricks and tips how to sound good, breath normally etc.
If you are stressed out, whenever you think about saying anything in public, no matter if that's a conference talk or a presentation in front of a group of colleagues - this is a session for you. First-hand experience how others prepare themselves for any public appearance.
Your brain is a ruthless despot. It just doesn't want to let your ideas and thoughts out. But it has a weak spot. It's susceptible to brain hacks. Let's set your ingenuity free by coercing your brain to cast the creative flood gates wide open.
I'm back to share with you a dozen hacks I use to get my brain to write fluently. Centered around the AsciiDoc markup language, we'll explore tricks such as starting with the action, zen writing mode, the WORKLOG, the content fly trap, communicating with links, collaborative editing, and more!
These tricks you play on your brain helps keeps you in writing flow and the cursor racing across the screen. After attending this session, the blank page will be your oyster instead of your nemesis.
Alex Soto (Red Hat)
Andres Almiray (Trivadis AG)
Hubert SABLONNIÈRE (Clever Cloud)
People often say documentation is boring. But not us!
Let's talk about documentation. How do you write it? How do you publish it? What tools do you use? What are the current trends? How do you encourage other people to participate? How can we make documentation more approachable?
Let's share ways to improve our documentation and to encourage others to love, appreciate, and value documentation as much as we do.
Your documentation gives users a first impression of your software; its "curb appeal". How do you create it? How do you manage it? How do you publish it? What about versions?
Despite there being countless site generators to choose from, few are well-suited for large-scale documentation sites, and none designed exclusively for AsciiDoc. Writers need the ability to create and manage documentation sites without needing deep knowledge of the web stack. Software teams need a workflow to collaborate on multiple versions of documentation that span departments. By creating Antora, we set out to fill these gaps. I'll explain how we architected Antora and how it changes the way we think about producing documentation.
Antora aggregates versioned content from a variety of repositories and branches that adhere to a standard project structure. It then converts that content and feeds it to a UI, which is provided by a separate software component. Out comes an offline-first site that can be published and viewed anywhere, even locally.
This talk will give you an understanding of how Antora enables software teams to effectively create, manage, and publish multi-version documentation sites.